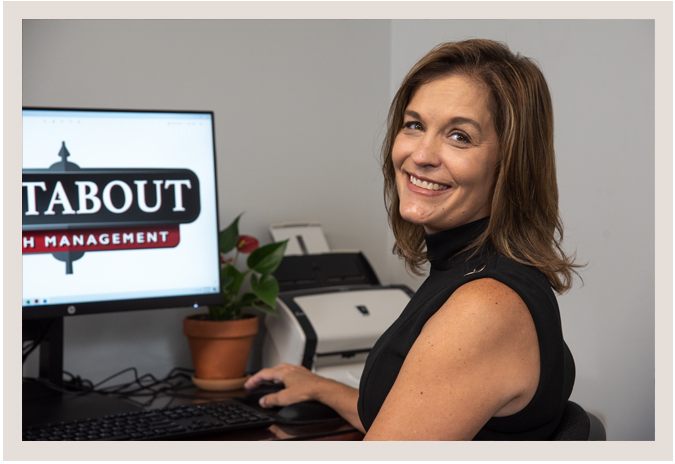 Michelle L. Hoffmann
Events Coordinator / Receptionist
I joined Justabout Wealth as events coordinator and part-time receptionist at the inception of the company. I have also been a preschool teacher for over 4 years after previously having successfully run a childcare center in Greentree for 10 years. At Justabout Wealth, my primary responsibilities include receptionist duties and planning company events.
I hold a bachelor's degree in Early Childhood Education from Penn State University in State College, PA.
Dave and I enjoy spending time with our 3 kids – Christian, Colin, and Anna. I like to travel, scrapbook, cook, and bake when I am not chauffeuring kids all over the place. I also volunteer extensively at Christ United Methodist Church in Bethel Park, where I have been involved in running mom's group, participating on staff hiring committees, and fundraising. I chaired the largest youth group fundraiser, the Cabaret, for 3 years, and have also been on the committee for the consignment sales for many years.